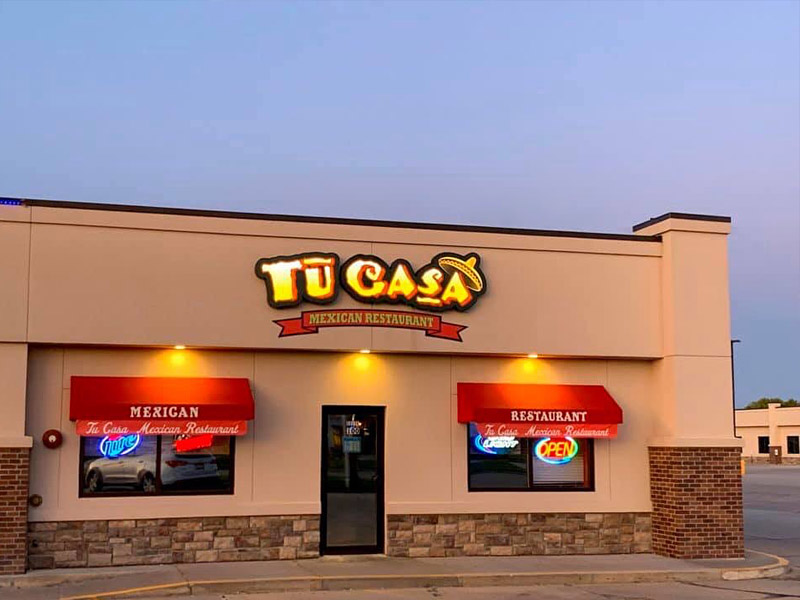 About the Business
Tu Casa Mexican Restaurant, located on Riverside Blvd in Norfolk, NE, serves the best authentic Mexican food in Norfolk. The best Margaritas, Aguas Locas, Cazuelas, Micheladas, Tequila, draft and bottled beers, and much more.
Chips and salsa come complimentary with every order!
Call to place a Carry-out Order. Your order will be hot and ready when you pick it up!
Business Photos (6 Photos)