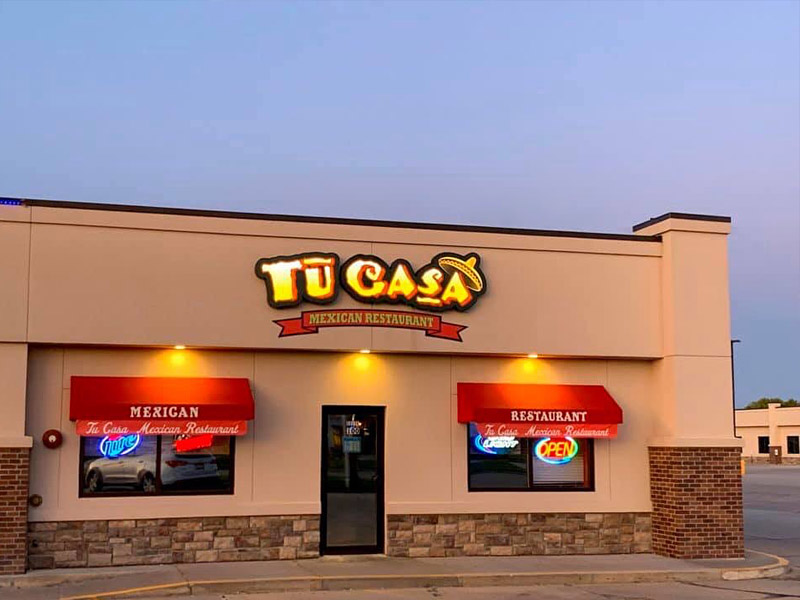 About the Business
Tu Casa Mexican Restaurant is the go-to place for authentic Mexican cuisine in Norfolk, NE. Located on Riverside Blvd, this restaurant offers a wide variety of Mexican dishes and drinks such as Margaritas, Aguas Locas, Cazuelas, Micheladas, Tequila, draft and bottled beers, and more. Every order comes with complimentary chips and salsa.
Tu Casa Mexican Restaurant offers carry-out services. Call in your order and pick it up when it's hot and ready. The restaurant also serves draft and bottled national and international beers that are served ice-cold.
Tu Casa Mexican Restaurant is the perfect place to enjoy delicious and authentic Mexican cuisine. The restaurant boasts of the best-flavored Margaritas, made exotic with their unique blend of ingredients.
Visit Tu Casa Mexican Restaurant at 1220 Riverside Blvd, Norfolk, NE 68701 to enjoy the best Mexican food in Nebraska.
Year Est.: 2016
WiFi: Yes
Credit Cards Accepted: Yes
Business Photos (6 Photos)