Uncle Jarrol's caters to BBQ fanatics and families looking for great barbecue
Uncle Jarrol's Pub-B-Cue is a family owned business catering to BBQ fanatics, anyone looking for a new beer on tap, or families looking for a night out, but still want that "home cooked" meal. Since 2016, when Jared and Alyssa Rodgers opened, they knew in the first ten days it would be a going enterprise. Brisket, pulled pork, ribs prepared with Jared's prize-winning sauce, and a variety of draft beers to go along with it. Uncle Jarrol's is everyone's kind of place, a dine-in, carryout, and delivery restaurant in Norfolk, Nebraska.
It started out as a Thursday Special at the family's gas station in Hadar. Jared began competing in BBQ competitions and working one day a week at the family business selling BBQ to the customers that came in. Then people started noticing Jared was cooking on Wednesday to sell Thursday. So that began the request for more BBQ on different days of the week. In October 2014, they bought the first smoker. Selling ribs on location at M.R. Rodgers, was the first step to opening the restaurant at their current location.
Uncle Jarrol's is easy to find, one block east of Faith Regional Health Services, at 2610 W Norfolk Ave. A spacious seating area with a welcoming atmosphere makes social distancing no problem. Bring your kids. Need a perfect location for a party? Call or visit Uncle Jarrol's. Yes, they cater events, too!
If you are looking for great barbecue, and a place with sides that will rock your taste buds, then check out Uncle Jarrol's, its not your average barbecue place. Here are a few favorites we found on the menu, and we can't wait to go back for more.
Pulled Pork Sandwich Meal with Beans and Macaroni Salad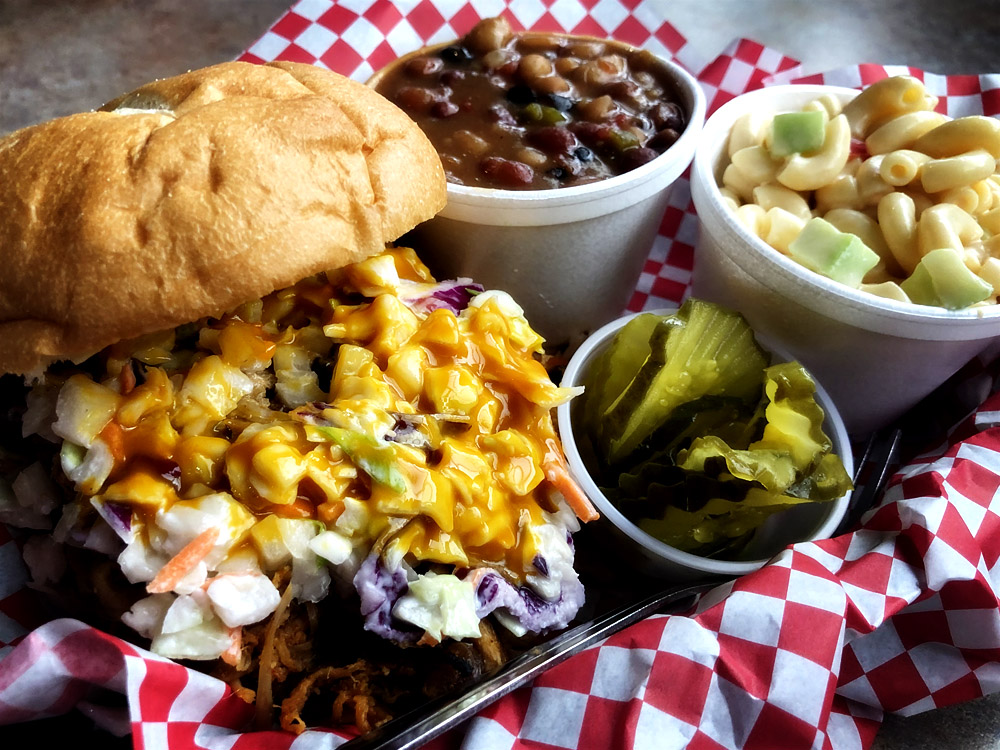 Carolina Pulled Pork Meal with Beans, Macaroni Salad
Triple Meat Platter - BBQ Ribs, Brisket, and Pulled Pork
Carolina Pulled Pork Nachos
Fall off the bone BBQ Ribs
Plenty of beer choices and a rotating tap that is amazing and very diverse
Last Updated Friday, July 31, 2020