Tastee Treet has a new look, but with same favorite menu, great food
While we had always really liked the food at Tastee Treet, the place had a look from decades past. Like others who stopped in over the years, we had no complaints. Nobody likes to mess with success, so probably former owners thought, why change anything?
New owners Jerry and Andrea Aschoff took over right before COVID-19 came to Nebraska. The pandemic has given many restaurant owners time to do needed renovations. Tastee Treet is back with a new look, and the results are amazing. The new look provides a fresh, re-imagined Tastee Treet with all the great memories still in place. The orange booths, still there. The order counter and kids' special counter with swivel stools, still there too.
But the old dark paneling on the walls, that's gone. Now we see a brighter place with new paint, and a return to Coke products and signs, a nod to 1949 when they began as Brogren's Dairy Treet. New fixtures, as well as a new drive-thru window, are in, and the Aschoffs are ready to continue to serve you as the friendly neighborhood place we all remember. They have further remodeling plans, including a new awning over the entire drive-thru lane, for shade on sunny days, shelter on rainy days.
If you live in Norfolk or travel here often, chances are that you have been to Tastee Treet, located at 300 South 1st Street. A classic drive-in restaurant that looks like it came straight out of "American Graffiti," Tastee Treet is known for its ice cream treats, tasty burgers, and its real claim to fame, the Tastee Beef and Tastee Cheese sandwiches. Now it has a new look to go with the old-fashioned menu people still love.
The Tastee Treet kids' special counter, with swivel stools, are a big hit with little Tastee fans.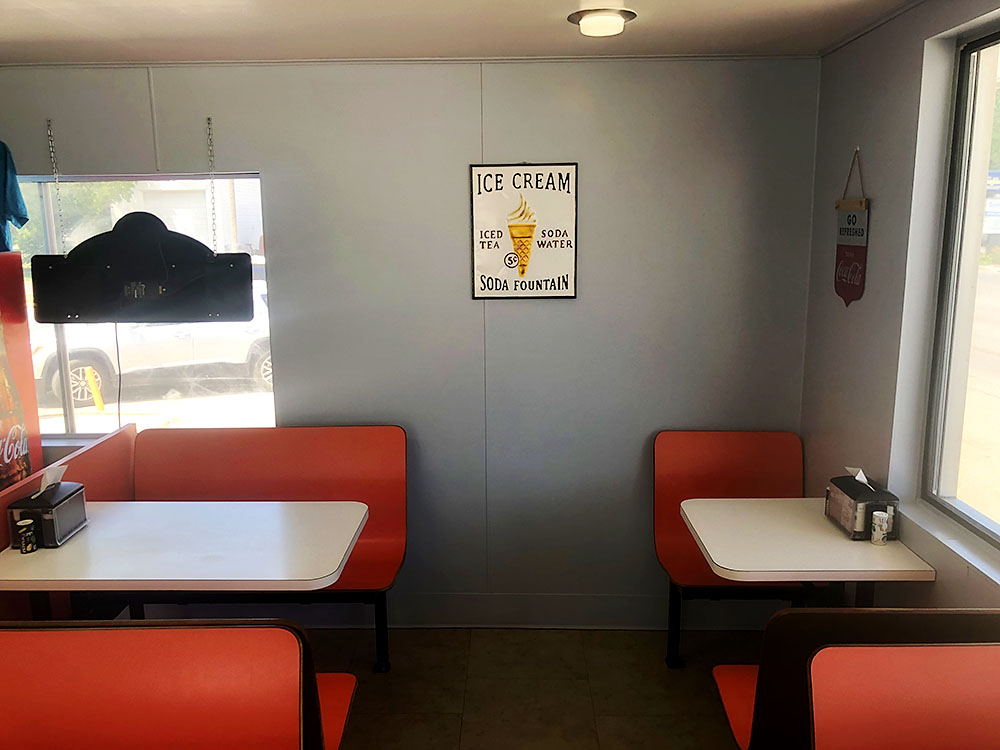 Newly remodeled Tastee Treet restaurant dining room in Norfolk, Nebraska.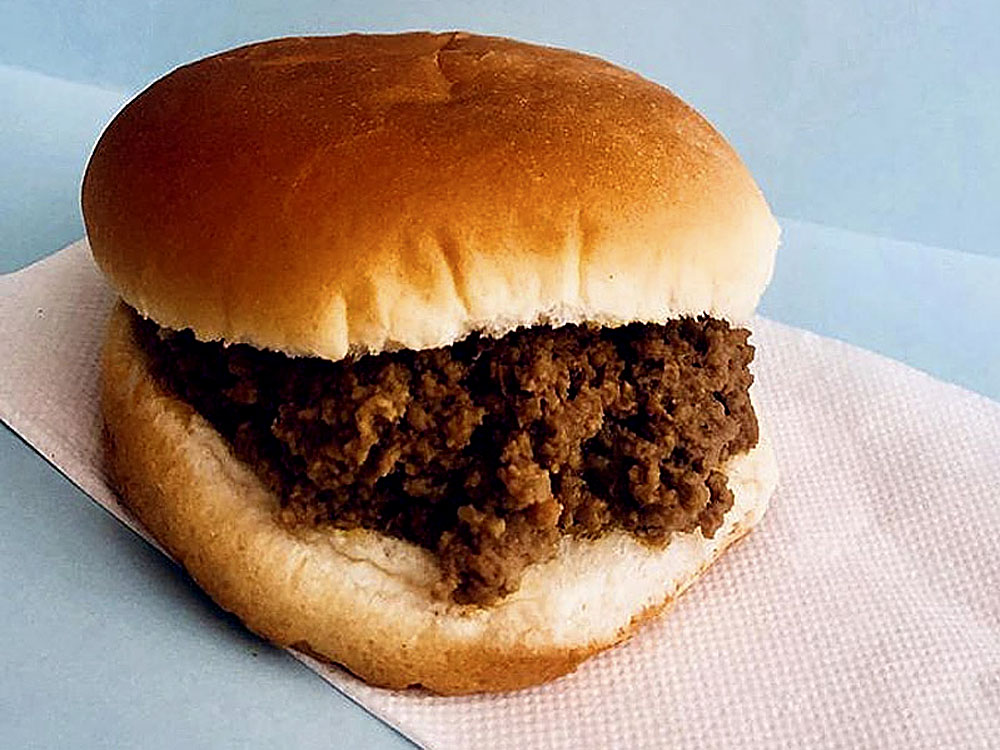 The famous Tastee Beef sandwich.
Last Updated Friday, June 26, 2020