Norfolk's pumpkin patch has seasonal treats, fun for all ages
Poppy's opened this week for the 2020 fall season (Sep. 18 thru Nov. 1). To begin with, there's a lot to do and fun for all at this local family destination!
The pumpkin patch features barrel train rides for kids, a corn pit, children's play area, pumpkin jump, enchanted forest, many buildings to explore, including the 1800s jail and a schoolhouse; also, a petting zoo, corn maze, human hamster wheels, a kiddie race track and much more!
Enjoy some of the old fashioned fun and take a day with the family. Before you leave, pick your own pumpkin from our patch or choose from the pumpkins we have available at a great price.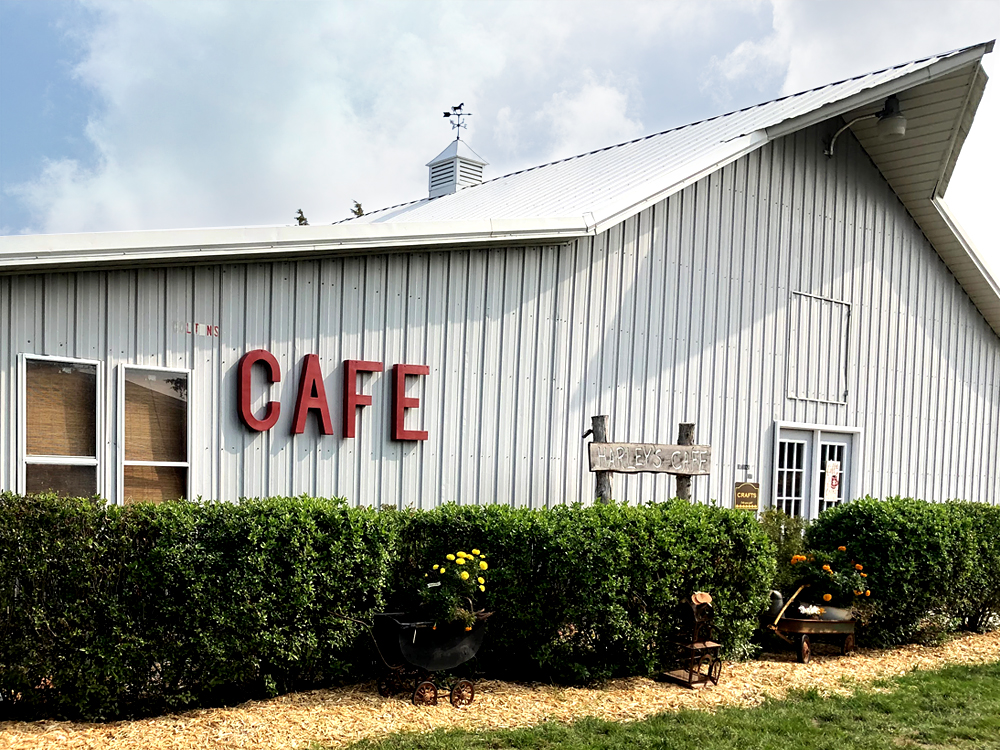 The cafe at Poppy's Pumpkin Patch.
Caramel Pecan Pie
A fall treat, delicious caramel apples!
The view inside the corn pit.
Family enters the corn maze and kids play on the new hamster wheels, a recent addition to the pumpkin patch.
Angel inside her pen at the petting barn.
Last Updated Friday, September 18, 2020